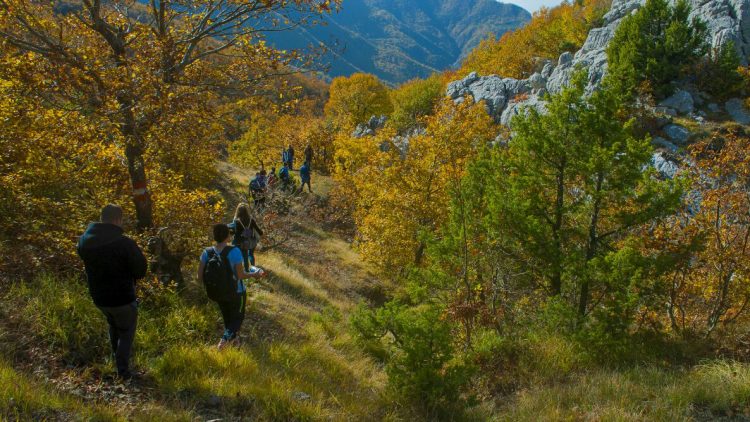 Caves of Puka
Nature, Legend and Prehistory
Among countless other natural wonders, Puka is well-known for the more than 50 caves punctuating its beautiful landscape.
Whether found near residential areas or out further into the wild landscape of this stunning northern region, there are plenty of caves here to discover for the avid explorer. These caves are sites of ancient history and prehistoric settlements, historic shelters and legendary safe places. Some of the most stunning caves on this particular tour are Fairies' Cave and Kaurri's Cave, among many others. Find our list of the top caves to visit in Puka, below.
Kaurri's Cave (Shpella e Kaurrit)
Situated only 40 km from the city, on Mount Kollata of Lëvrushk Village, this is one of the most popular destinations among Puka's best guides. Although part of the spectacular and famous
Koman Lake
, Kaurri's Cave was not known among the local population for quite a long time. Its karstic splendor boasts stalagmites and stalactites and lime formations from the prehistoric Triassic-Jurassic age of hundreds of millions of years ago. What makes this particular site ideal for prehistory and history buffs are its close ties to the history of the Koman culture and civilization. Legend has it that several monks selected this site in order to live in full isolation, detached from society. This legend explains the name of the cave: "Kaurr" is how one refers to a devout Christian in the northern dialect of Albanian.